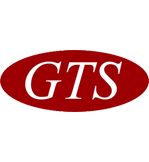 Begin Your Journey Today
Use the button to the right to process payment for your first month. Each month after that will be billed automatically. You may cancel at any time. Once your payment is received, GTS will contact you via email to schedule your initial consult call. Following this call (generally within 48 hours) you will receive your personalized training programme, designed to accomodate both your schedule and training goals. Monthly billing moving forward will be set based on the date your training programme begins.
Check out our

Sculling Camps
Are you a sweep rower looking to pick up two oars for the first time? This week long camp is perfect to ensure you get started on the right foot and establish the foundation needed to excel in small boats.
Eager to try a new sport? Get started on the right foot with this unrivaled introduction to the sport by one of the nations best sculling coaches.
A premier training experience like no other. Unlock your full potential in a training environment designed in every way to maximize your performance.
Still have Questions?
Check out the Frequently asked Questions
Just Call (508) 451-3857 with your inquiry